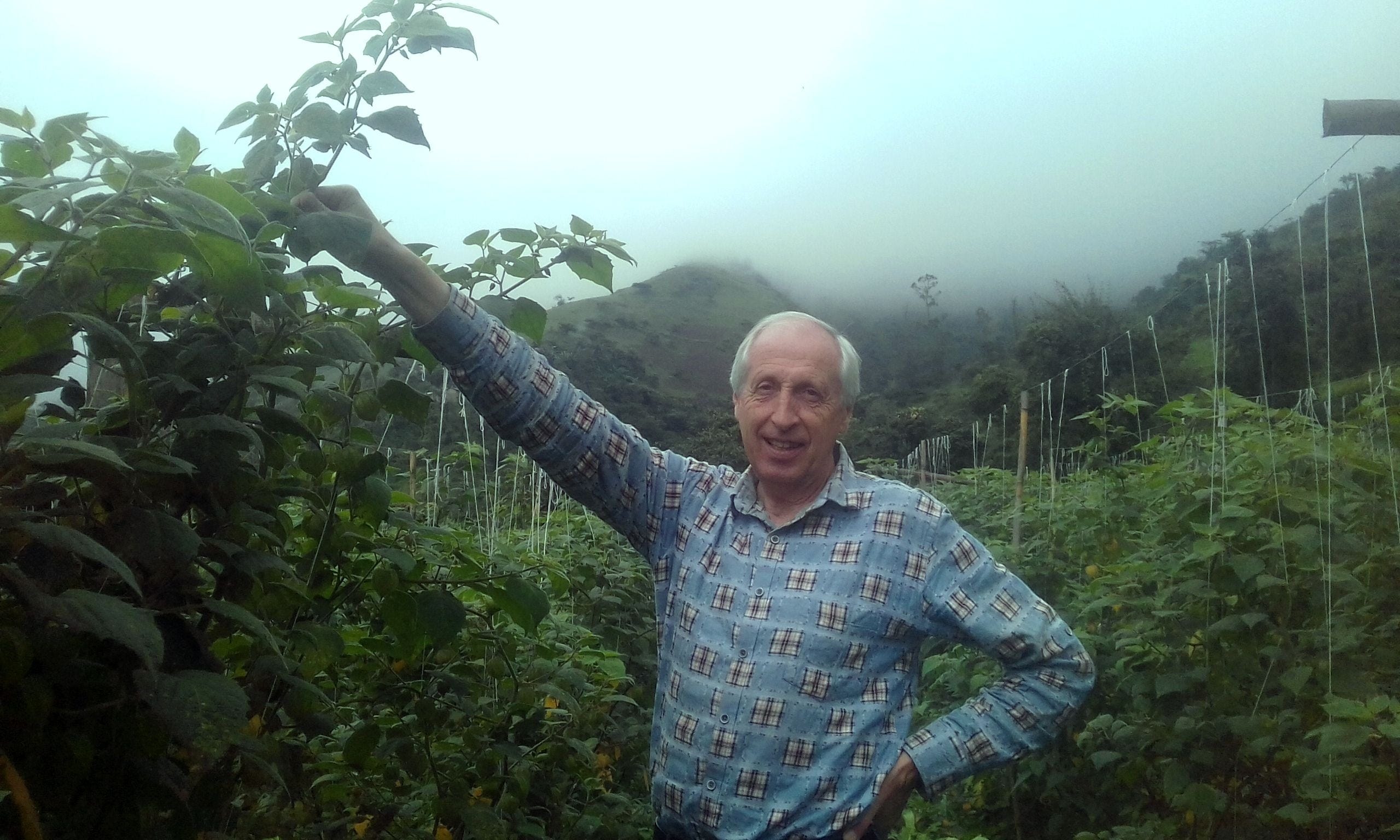 The Goldenberry Story
A Story of Success

Reinhard Schedlbauer had the dream to find a new crop which could be farmed in the Peruvian Andes and provide small farmers with a sustainable source of income. In 2001 he was introduced to wild physalis on a field in Ayacucho, Southern Peru. The sweet taste, special aroma and exotic appearance of the orange-fruit with the pretty calyx captivated him.


In 2004 he started farming the formerly wild physalis, thus becoming the goldenberry pioneer in Peru. A first project was started with 62 small farmer families. 2 years later, AgroAndino S.R.L. was founded. Farming and drying operations were started in the Province of San Pablo, Cajamarca (Northern Peruvian highlands), and dried goldenberry became our banner product.

A unique ecotype which has excellent cultivation and dehydration properties was identified in San Pablo. The ongoing farming of this variety allows us to consistently supply the best quality of fresh and dried organic goldenberries to our clients.
Over time AgroAndino has expanded its product offering, but has always maintained its commitment to supply top quality products.
Our philosophy
Social responsibility and entrepreneurial success must go hand-in-hand.
Organic farming practices help us take care of the environment and motivate local communities to do likewise.
Fair treatment of local partners is a prerequisite for sustainable operations, not a marketing tag.
Long term relationships are part of successful operations in the Andes.
Our partners must be able to rely on us and vice versa.
Quality goes beyond the characteristics of our product.
It is also reflected in our daily interaction with customers, partner micro-farmers, workers, other suppliers, advisers and friends.